Patient with idiopathic renal Franconi Syndrome presented to the ER after a low-energetic fall. Conventional imaging revealed a right subtrochanteric femoral fracture, severely decreased bone quality and cannulated collum femoris screws on the contralateral side. Regular plate-screw osteosynthesis or cephalomedullary implantation was deemed insufficient, due to a high iatrogenic and periprosthetic fracture probability. The decision was made to perform a plate screw osteosynthesis combined with an intramedullary polymer bone enhancement (IlluminOss), to minimize this risk. No complications occurred perioperatively. The patient was able to walk independently two months postoperatively.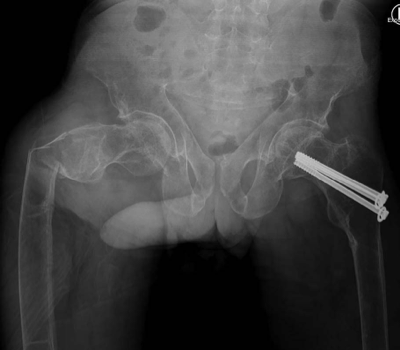 Anterior-posterior view: right-sided subtrochanteric femoral fracture, left-sided collum femoris screws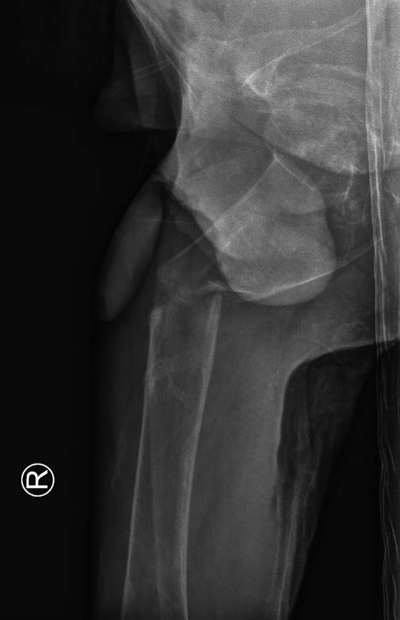 Medio-lateral view: subtrochanteric femoral fracture.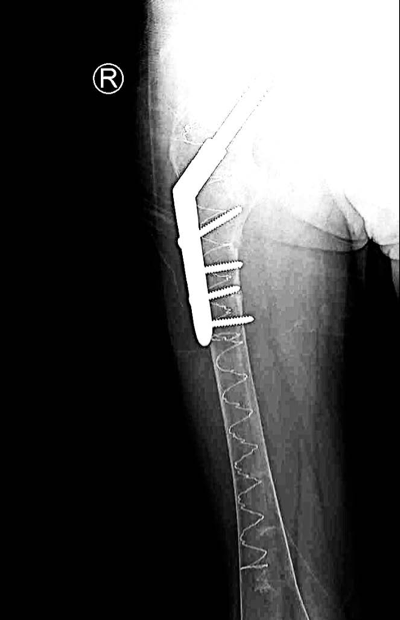 Post-operative anterior–posterior view: DHS osteosynthesis with intramedullary bone enhancement.
900636-C
Other Post